These are actual images from the "Ray3D" video, "A Virtual Visit to New York City". Because they are wider than other pictures on my web-site, they are difficult to "free-view" in the "parallel" mode. (See: HELP)
They are offered here in "cross-view", "JPS" and "interlaced" (for "LCS glasses") formats.

For viewing instructions, see: How to view Ray3D images


---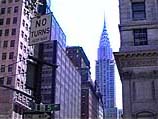 A view of the Chrysler Building form 5th Avenue.
---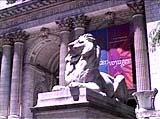 The stoic stone lions stand guard in front of the New York Public Library.
---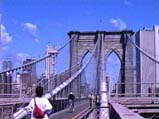 Looking West from the Brooklyn Bridge.
---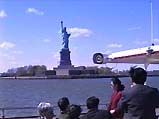 Tourists enjoy the Statue of Liberty, from the deck of our sight-seeing cruise.
---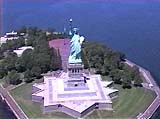 Another view of "Ms. Liberty", from the air.
---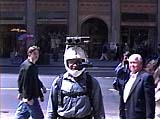 "Ray3D" in the helmet-cam, thanks to the mirrored wall of a bank on 5th Avenue.
---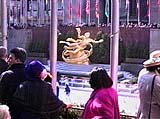 The golden statue of Prometheus, at Rockefeller Center.
---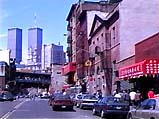 The twin towers of the World Trade Center, from Chinatown.
---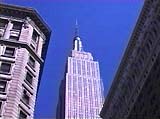 The 'ultimate' landmark and symbol of New York City, the Empire State Building.
---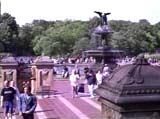 "Bethesda Fountain" in Central Park.
---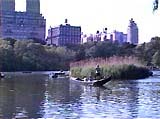 The park's 'rowing pond', with the city in the background.
---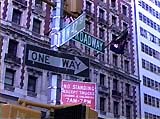 The most famous intersection in the world.
---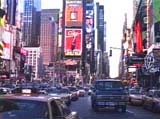 The traffic of Times Square.
---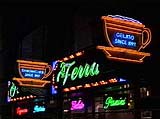 Times Square's neon lights, after dark.